Buy Now or Wait? Experts Weigh In on the House Hunt Question –Bloomberg
Buy Now or Wait? Experts Weigh In on the House Hunt Question
Real estate experts advise that a strategic waiting game might be the best plan for buyers seeking to take advantage of the recent dip in borrowing costs.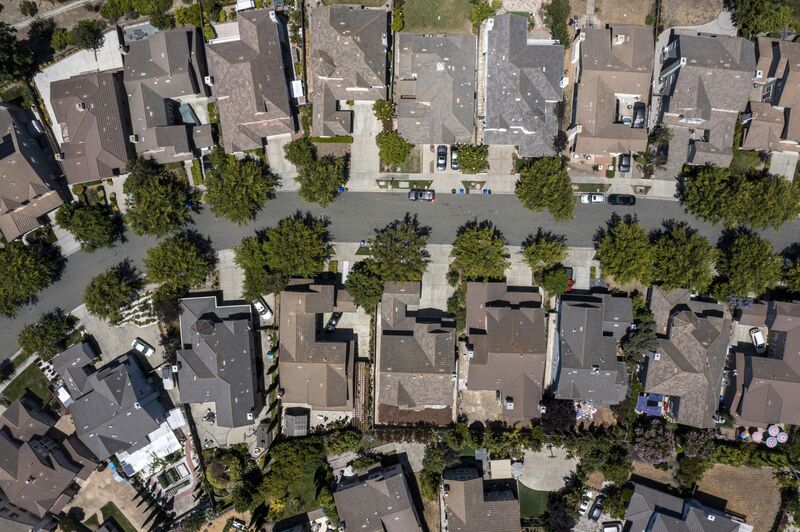 Homebuyers may eye the sudden dip in US mortgage rates as a welcome opening. But with sellers starting to cut prices, experts say the market cooldown is just beginning.
Consumers navigating the least-affordable housing market since the mid-1980s are facing a precarious time with recession fears mounting, inflation pinching and mortgage rates looking nearly as volatile as the stock market. And nobody likes to buy at — or near — the peak.
Wealth for You
Enjoying Bloomberg Wealth?
To read more articles based on your personal financial goals, answer these 3 questions that will tailor your reading experience.
Rates have edged down a bit, with the 30-year average plunging to 5.3% in its biggest one-week drop since 2008, according to Freddie Mac. While the slump may provide an opening for some buyers who were waiting for competition to ease, mortgages are still nearly twice as expensive as they were at the start of the year.
While home prices are still appreciating, there are signs that the growth is starting to slow. Experts don't believe a crash similar to 2008 is on the horizon. But the correction is only just beginning, according to Mark Zandi, chief economist for Moody's Analytics.
"It's a particularly bad time to buy right now," Zandi said. "If I were a buyer, I'd be waiting. Affordability has been crushed, demand is weakening rapidly, and listings are rising. I expect house prices to go flat in some of the most active markets and for some to come down."
In some markets, the tables are already turning. Buyers can now afford to become pickier, according to Keith Gumbinger, vice president at mortgage-information company HSH.com.
"It's a market for buyers that are opportunistic," Gumbinger said. "You need to be nimble, whether it's grabbing a home deal if it comes by or an opportunity for a low mortgage rate."
Location Matters
Like everything in real estate, so much depends on location. In some areas, buyers are still fighting over tight inventories even if the frenzy has abated slightly. But in pandemic-migration destinations such as Austin, Texas; Sacramento, California; and Las Vegas, competition has eased significantly and more sellers are having to slash prices to catch buyers' attention.
"Sellers have been shooting for the moon, but the people who are serious about selling need to come back down to reality," said Lindsay Neuren, a broker with Compass in Austin. "They're going to have to price at the middle end of the market or lower end of the market to attract multiple buyers."
In Manhattan, the stock market drop and higher rates are starting to cool one of the most expensive housing markets in the country.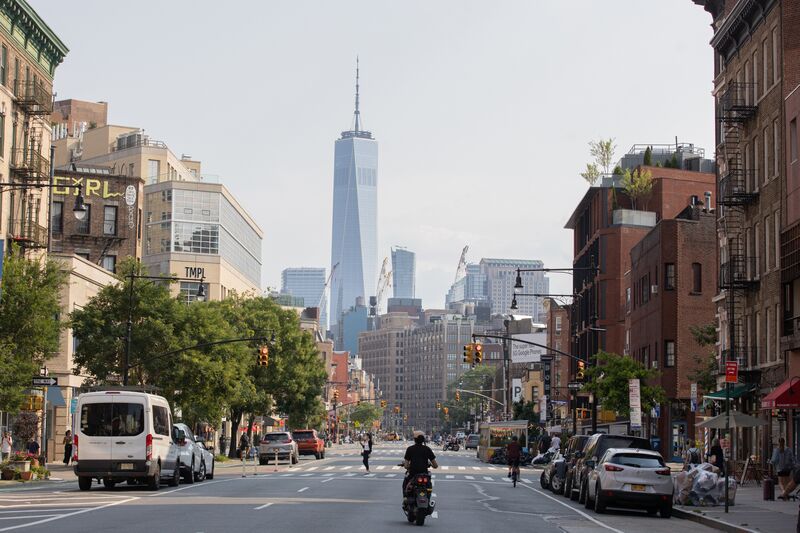 "My sellers know that the market has changed. If they want to sell, they have to shift with it or come off the market," said Lisa Chajet, broker with Coldwell Banker Warburg in Manhattan. "I told a seller, 'You're better off taking this deal than waiting around for the next wave of interest rates, which are probably gonna go up again.'"
Despite the massive run-up in rates this year, analysts including Zandi and Wells Fargo & Co. senior economist Mark Vitner expect borrowing costs to hover around this level for the remainder of the year. That would give buyers time to shop.
"If you find the right home and are comfortable with the price and interest rate, go for it," Vitner said. "If you miss out, it's not the end of the world. The market is likely to soften up in the next few months."
Read more about how the US housing market is reacting to a higher level of rates this year.
Predicting the real estate cycle is a tough game. Lawrence Yun, chief economist of the National Association of Realtors, cautions that timing the market rarely works. For instance, anybody who sold a home at the start of the pandemic two years ago missed out on the skyrocketing values that followed, he said.
Buyers need to have a 10-year horizon and be able to look past the short-term volatility, said Yun.
"This is an opportunity for people with a secure job to jump into the market, when other people are a little hesitant because of a possible recession," Yun said. "They'll have fewer buyers to compete with."
Risks to Waiting
Daryl Fairweather, chief economist for Redfin Corp., said there are risks to waiting as well. If the economy doesn't fall into a deep recession, it's possible prices might rise next year, she said.
"I only recommend someone delay if they were already on the fence," Fairweather said. "Waiting is a fine strategy, but you never know what's going to happen in the future."
The calculation is very different for potential sellers. It may be better to put the property up for sale now before more homes hit the market.
"Selling sooner rather than later makes sense," Zandi said. "I'd bite the bullet, mark down my expectations a little bit, and sell."